I often speak about multiracial and biracial identity and politics on college campuses, among other issues, and my 1991 essay "Light-Skinned'ded Naps" is (I'm told) still widely used in classrooms across the country. For more information about appearances please feel free to contact me directly at Kristal.Zook@Hofstra.edu. Let's talk!  You can also reach me via the APB Speaker's Bureau, http://www.apbspeakers.com/speaker/kristal-brent-zook for this and many other lecture topics.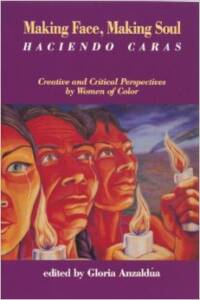 For small group faculty and nonprofit writing workshops contact me directly at Kristal.Zook@Hofstra.edu. My editorial guidance is personalized and highly tailored for each individual participant. I also offer one-on-one consultations by phone/email at a reasonable hourly rate with discounts for nonprofits. We can work something out. I love to see great ideas and want to help get YOUR essays, op-eds and articles published!
Thank you to the Educating for Change Media Literacy workshop at the University of Massachusetts Dartmouth for a dynamic and passionate discussion!
"Your workshop was one of the most engaging and interactive…an informative analysis!" –Debbie Hines, trial attorney and founder of legalspeaks.com
"An informative and engaging workshop [that] sparked a nuanced dialogue with students around race, gender, class and journalism." Nuala Cabral, co-founder of FAAN Mail